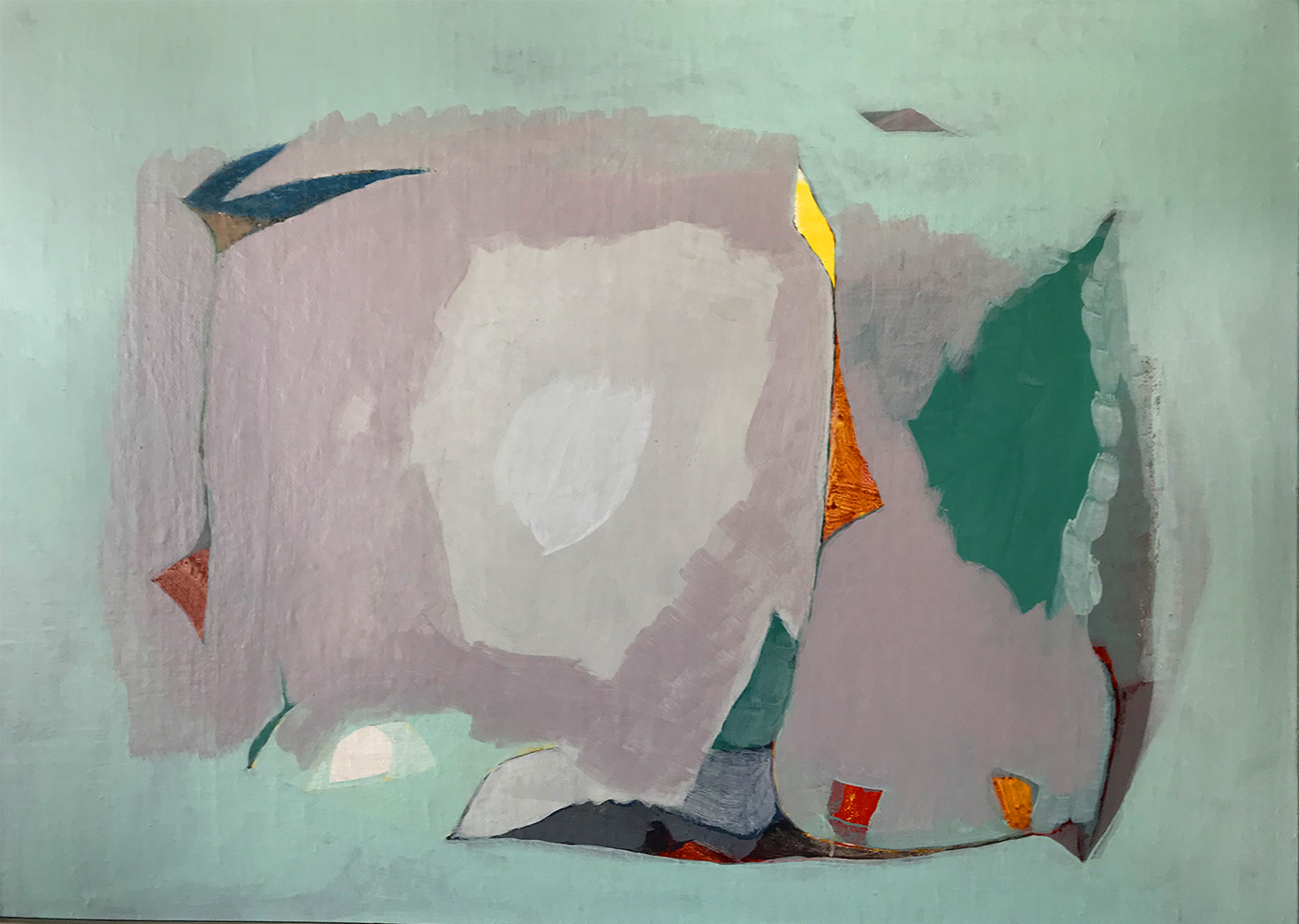 ֏ 2 220 000 / $4500 / € 3800
Anabasis
acrylic on canvas, 37x87 cm , 2020
Eduard Kharazyan (Born 1939)
Graduated from Yerevan Institute of Fine Arts and Theatre in 1966. Member of Artists' Union of Armenia since 1977. His works are held in National Gallery of Armenia, Yerevan Museum of Contemporary Art and numerous galleries and private collections all over the world.
Eduard Kharazyan is one of the leading figures in Armenian painting of 1960's. His compositions are transforming reality into abstraction. Allegory, grotesque, associative thinking and hidden symbols are his favorite method of creating complicated multi-meaning images. His art is a unique synthesis of national motives and modern art, in which abstract expressionism combines with medieval miniature art. "There was me, an Armenian. Then there was Art" – he says.Graduated from State Academy of Fine Arts of Armenia in 2009. Member of Artists' Union of Armenia since 2010.
The real and the imaginary are intertwined in Ararat Minasyan's art. He dedicates himself to a search for answers, which lie in the unimportant things – his paintings transform the common into the uncommon. His surreal and philosophical works are full of contrasts – strange, sometimes worrying subjects combined with warm, rich color and subtle feeling of nostalgia.
---
Selected Exhibitions
1978 - Drouin Gallery, Paris, France
1978 - AGBU Gallery, New York, USA 
1979 - Gulbenkian Gallery, London, UK
1982 - Arshile Gorky Gallery, Paris, France
1984 - Artists' Union of Armenia, Yerevan, Armenia
1988 - State Tretyakov Gallery, Moscow, Russia
1999 - Beirut, Lebannon