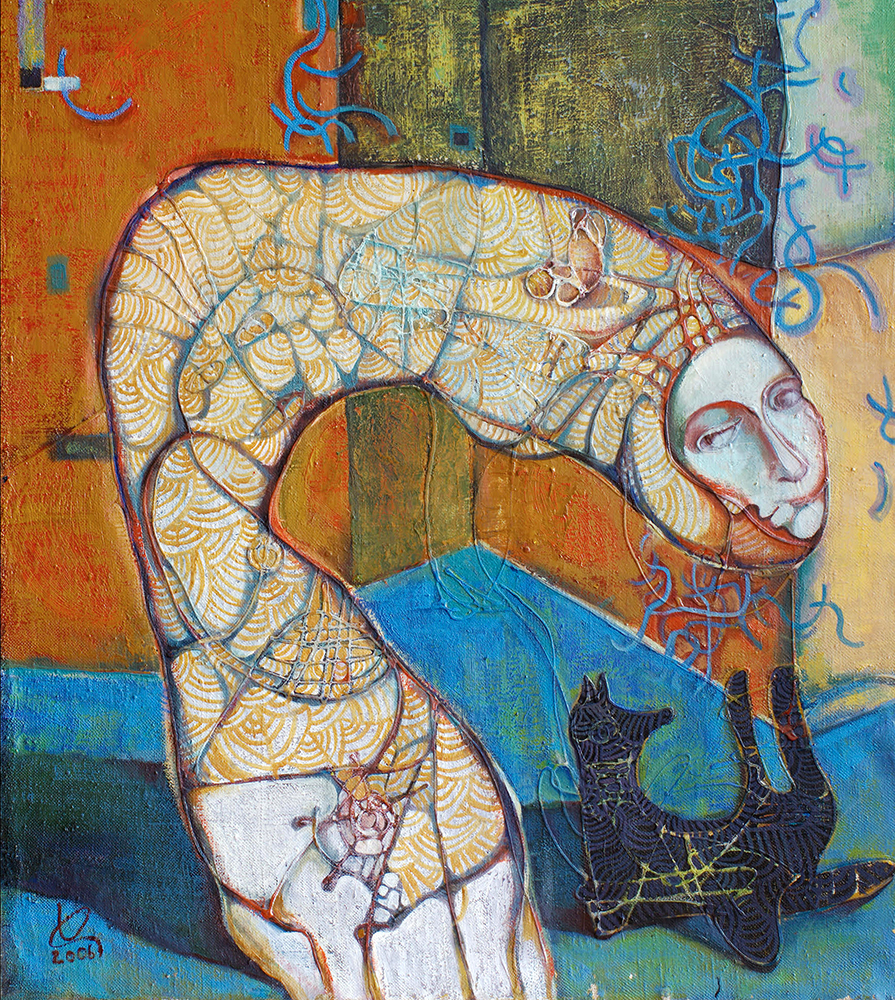 ֏ 740 000 / $1500 / € 1284
Cocoon
oil on canvas, 80x60 cm , 2005
Hasmik Avetisyan (Born 1963)
Graduated from State Academy of Fine Arts of Armenia in 1989. Member of the Artists' Union of Armenia since 2002.
Hasmik Avetisyans work is displayed in a number of museums and is part of personal collections both in Armenia and abroad. 
While working in different styles, Hasmik Avetisyan seems to be always exploring. As a result of using different techniques and mixing materials she creates diverse, original forms and ideas. Hasmik Avetisyans artwork makes the viewer contemplate neglected problems of modern society and question the stereotypes and clichés broadly used in contemporary world. 
---
Selected Exhibitions
1996 - Republican Youth exhibition, Moscow
1996 - Postage stamp exhibition, dedicated to "100 years of Modern Olympic games", Atlanta, USA
2003 - Artexpo New York 2003
2004 - Art Caucasus 2004, Tbilisi, Georgia
2008 - Exhibition dedicated to the 75th anniversary of the Artists' Union of Armenia, Yerevan, Armenia
2012 - Personal exhibition in the Artists' Union of Armenia, Yerevan, Armenia
2013 - "Neglected Beauty" personal project, Modern Art Museum of Yerevan, Armenia
2015 - "From Tradition to Modernism", Armenian-Japanese contemporary art exhibition, History museum of Yerevan, Armenia
2016 - "If", personal project, Modern Art Museum of Yerevan, Armenia
2017 - Future World Art Festival Domus Romana gallery, Rome, Italy
2019 - "Armenia and Bulgaria - colors and forms", Sofia, Bulgaria